Infinite Fitness currently offers the following classes with more to come! Click here for Group Class Schedule.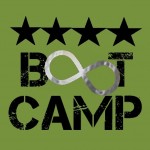 – Push yourself and each other through the Infinite Fitness 1 hour Boot Camp!  In here, that's not sweat.  It's your fat crying as it falls off your body while you build strength and cardio endurance!  This boot camp isn't 7 minutes of burpees, you'll burn through calories like an M1 Abrams Tank through diesel while you do high intensity intervals of Kettle Bells, TRX Straps, Battle Ropes, and Body Weight exercises!  You'll feel like a soldier coming home from battle when you finish with a Yoga stretch cool down.  All fitness levels are welcome and exercises will be modified as necessary.
Class Rates:                                Single Class                     10 Class Pack
-Members and Clients:                     $12                                $80
-Non-Members:                             $15                                $120
Balance Board Yoga Conditioning- Balance Board Yoga Conditioning is a Yoga based inspired workout keying on creating perfect alignment in the body. Using balance boards in different Yoga poses and functional exercises aids one in learning better body awareness and keys on strengthening core action and stability. Find your true potential from the foundation of strength, "Your Core."
Class Rates:                                Single Class                     10 Class Pack
-Members and Clients:                     $15                                $100
-Non-Members:                             $18                                $150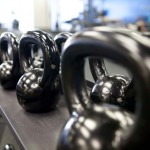 Ultimate Kettlebell Class- Learn how to turkish get-up and swing kettlebells like a pro as you burn fat and build muscle endurance with this low impact, high intensity, calorie burning workout.

-Come try the latest Hollywood fitness craze! PILOXING® uniquely blends the power, speed and agility of boxing with the beautiful sculpting and flexibility of Pilates. It is a fat torching, muscle sculpting, core-centric interval workout, guaranteed to whip you into shape. PILOXING is the brainchild of Swedish dancer and celebrity trainer Viveca Jensen. Drop in a class today!
Class Rates:                                Single Class                     10 Class Pack
-Members and Clients:                     $12                                $100
-Non-Members:                             $15                                $120